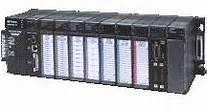 Early in 1906, GE Group started do business with China, to be one of the most active foreign company in China. In 1934, GE group bought the Shen Chang company, and began to offer installation and repair service for electric equipment. In 1979, GE and China rebuild the business relation one more time. In 1991, the first GE joint venture- GE Hangwei Medical Systems Co., Ltd. had been established in Beijing.
Currently, All of GE service had been opened in China. GE owns 17000 stuffs and established 50 of joint venture, sole proprietorship companies and research centers. In 2011, the sales volume of GE amounted 5.7 billion USD in China.
The GE China Technology Center (CTC) opened in 2000 in the Shanghai Caoheijing Development Zone, and was relocated to its current home in the Zhangjiang High-Tech Park in May 2003.
The CTC has had a number of exciting milestones over the last several years:
* WindRIDE-THRUTM and WindVARTM, developed by the Low Power Electronics Lab, made it possible to connect wind turbines on a large scale, bringing green energy to more people.
* In China For China (ICFC) projects got their first $15 million in funding from CEO Jeff Immelt in 2008. These projects aim to support the localization of technology and products, and are positioned to fuel GE s growth in China and around the world.
* A new lab to facilitate dry feeding research for the clean coal project improving the fuel flexibility of GE s gasifier was set up in 2008. This lab, the first of its kind at GE, is increasing the entire IGCC efficiency with low rank coal as feedstock.
* China s first fully homegrown commercial aircraft the ARJ21-700, which is powered by GE CF34-10A engines successfully made its maiden flight on Nov 28, 2008. This was a key step in the country s ambitious aviation program, and GE Aviation s on-site engineering team worked closely with the customer to ensure a successful first flight.
* GE Transportation and its partner Qishuyan Locomotive introduced the first of 298 China Mainline Locomotives to be assembled in-country in 2008. The CTC engineering team made key contributions to the product design, validation testing, on-site support and troubleshooting.
The Global Research Digital Heart project, developed by the Real-Time Control & Instrumentation Lab, was named the Coolest Technology of the Year of 2008? by China Business Network Weekly, one of the top business magazines in China.

Hot Products